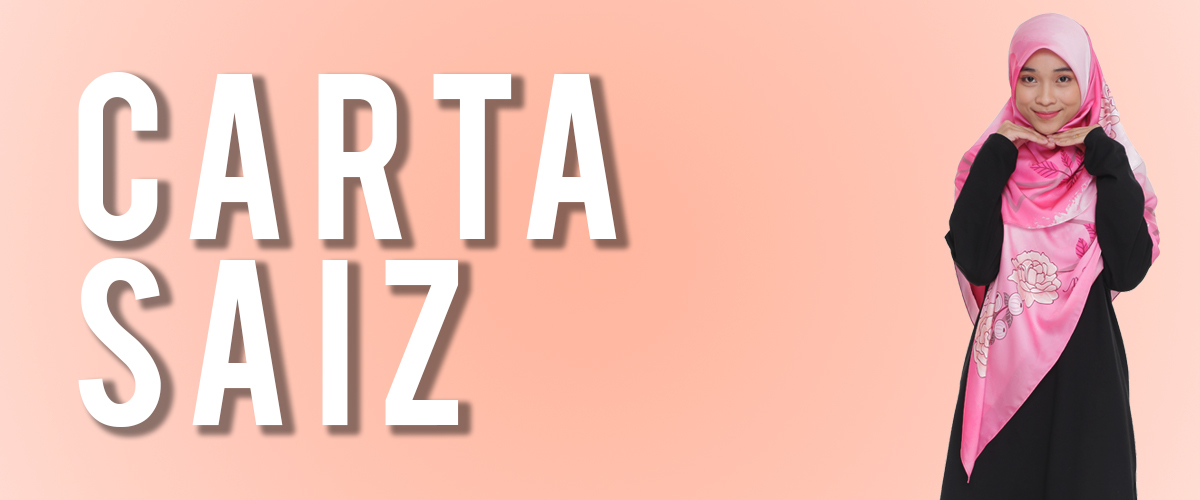 Bagi mengelakkan sebarang kesulitan, sila pastikan pihak tuan & puan mengukur sebelum membuat pembelian. Ini kerana dikhuatiri saiz kami di Kimyra berbeza dengan saiz pakaian yang biasa pihak tuan atau puan pakai.
Images
Product images are for illustrative purposes only and may differ from the actual product. Due to differences in monitors, colours of products may also appear different to those shown on the site.
Berikut merupakan carta saiz bagi:
1) MUSLIMAH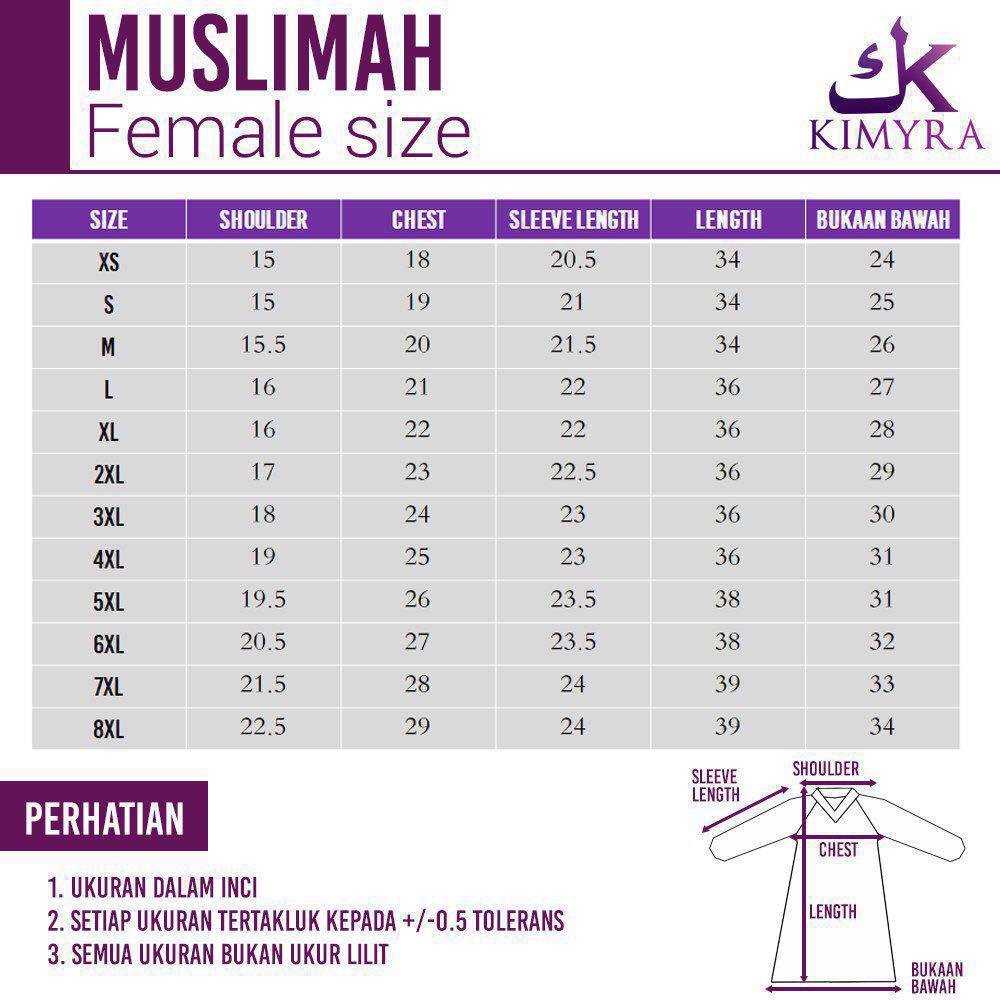 2) Lengan pendek/Berkolar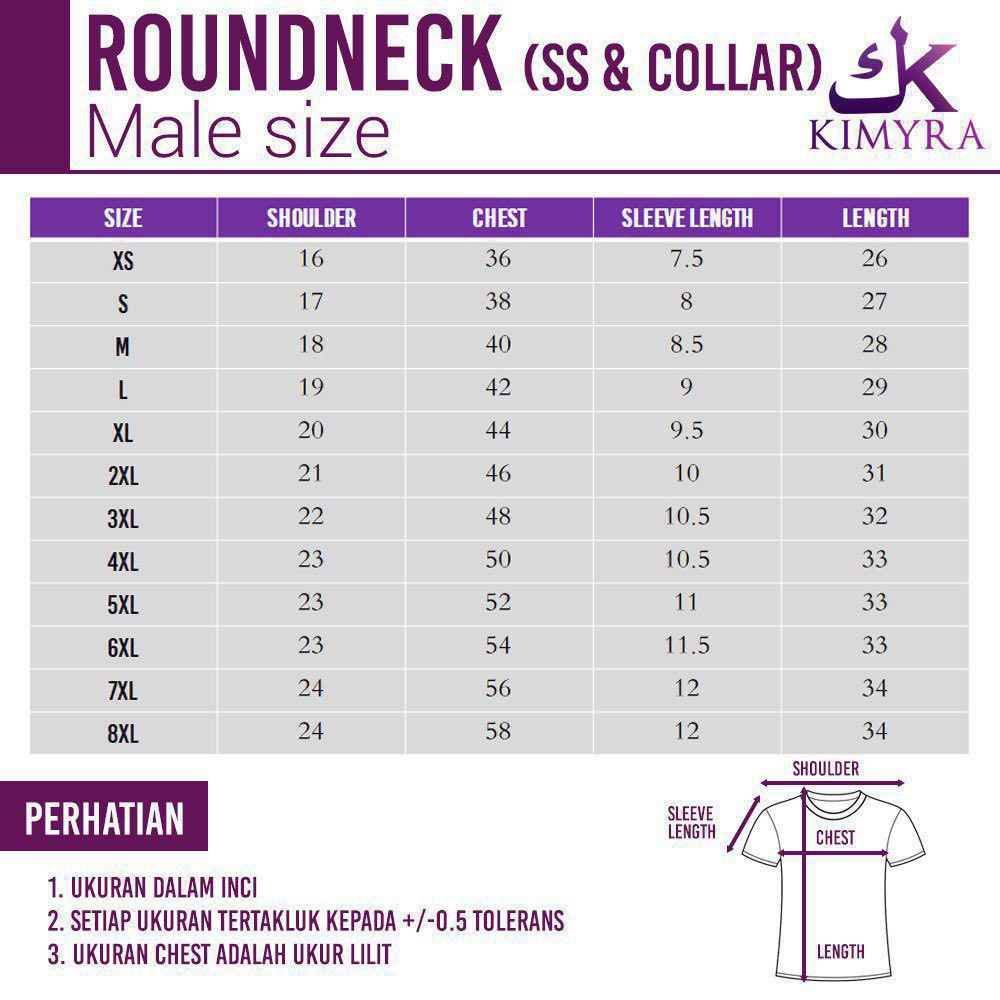 3) Lengan Panjang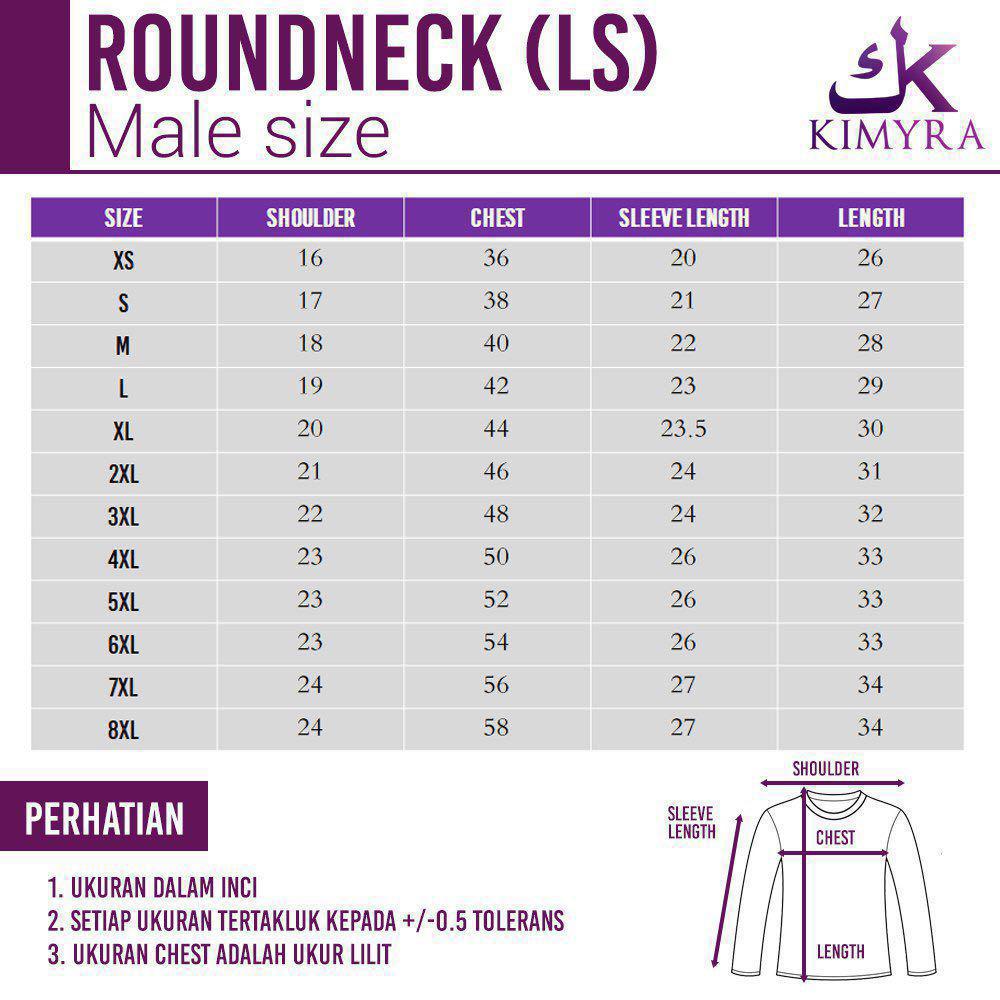 4) Kanak-Kanak Lelaki & Perempuan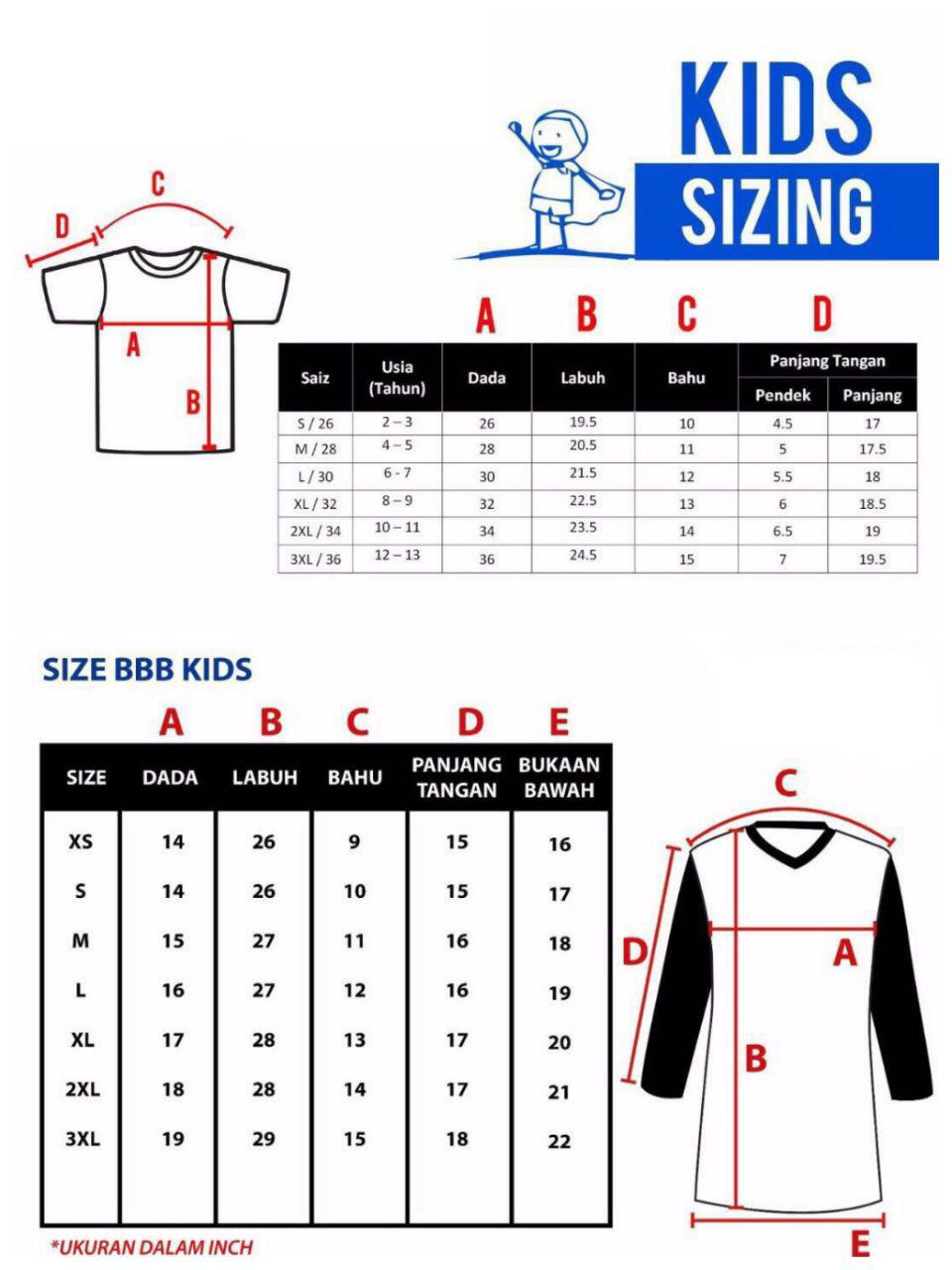 Sila pastikan anda membuat pilihan saiz yang betul. Sebarang pertukaran saiz selepas pembikinan baju Pra-tempah tidak akan dilayan. Pihak Kimyra hanya akan melayan pertukaran saiz untuk baju readystock sahaja sekiranya pihak Kimyra mempunyai stok lebihan untuk saiz yang hendak ditukar.
Sebarang pertukaran saiz adalah dalam tanggungan sendiri.
Terima kasih