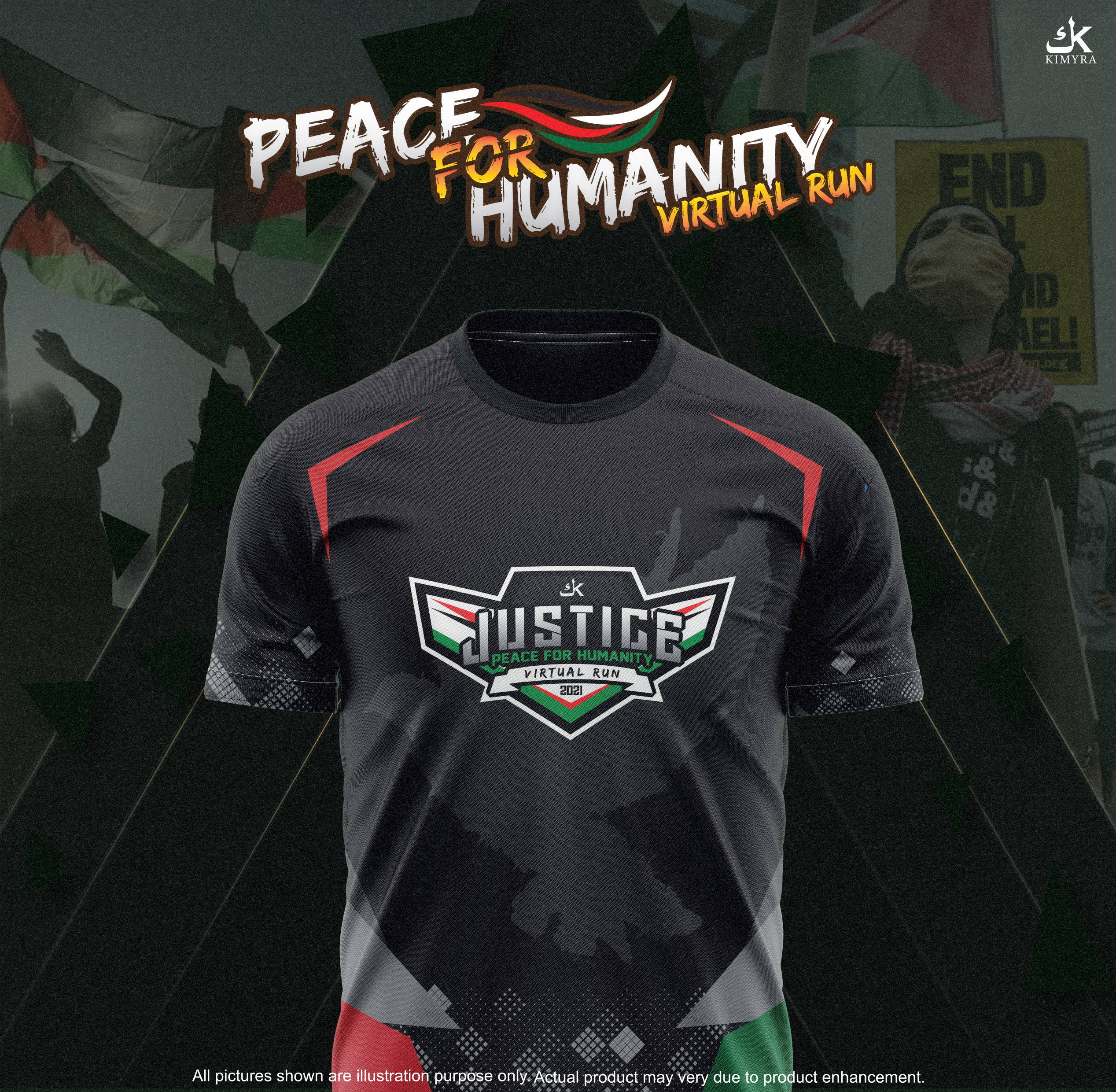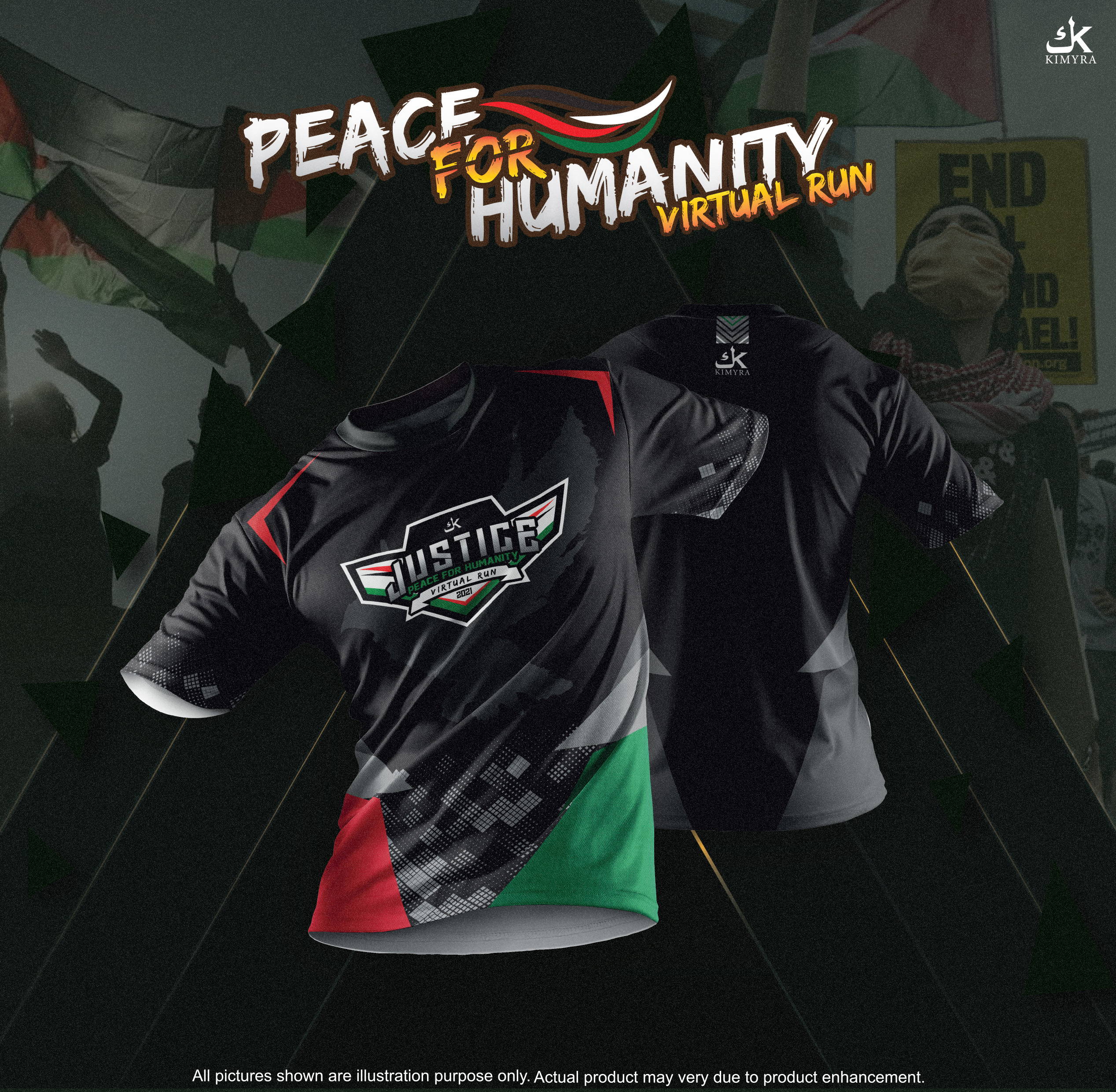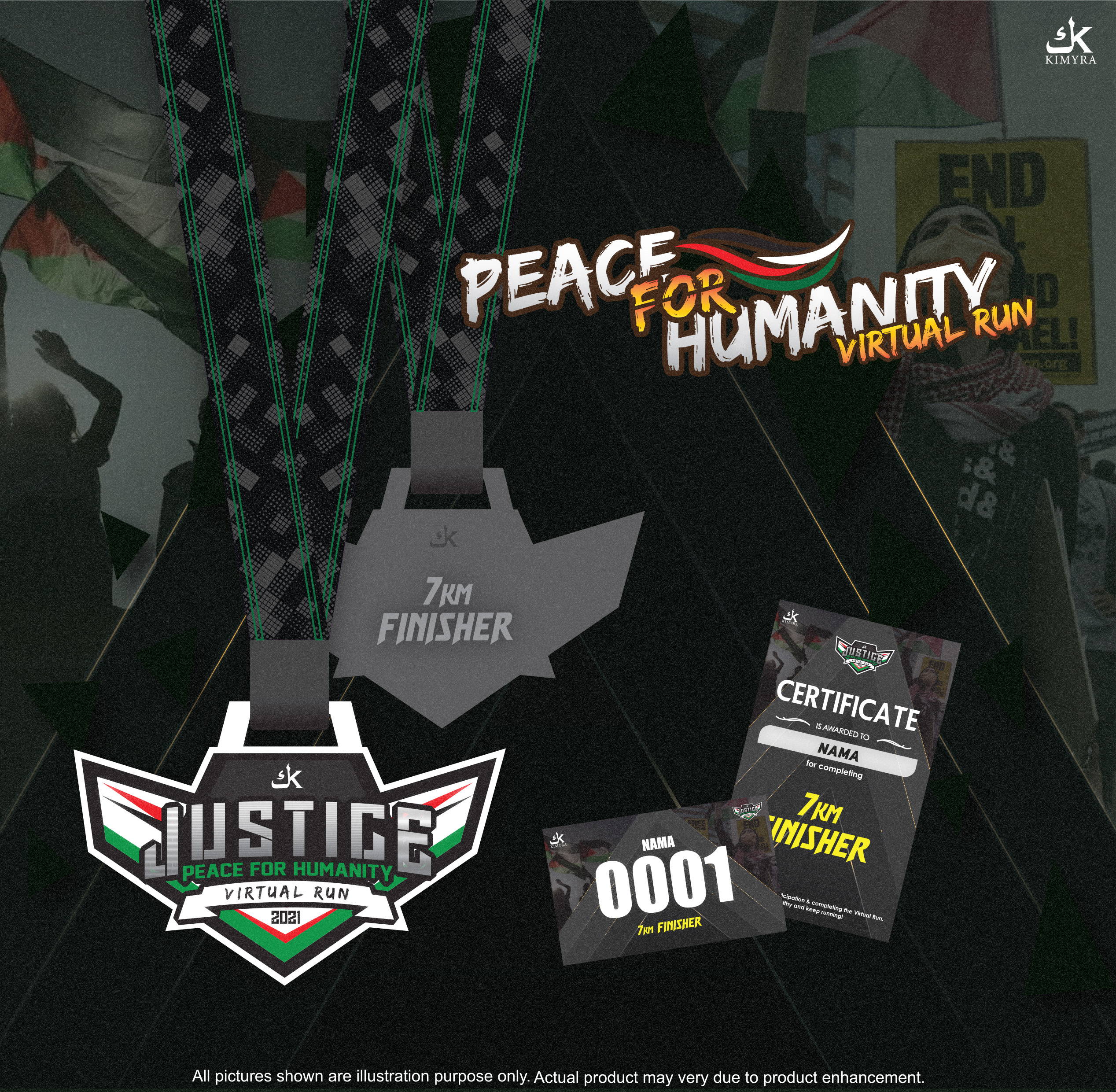 Be part of this movement & Let's contribute back to the community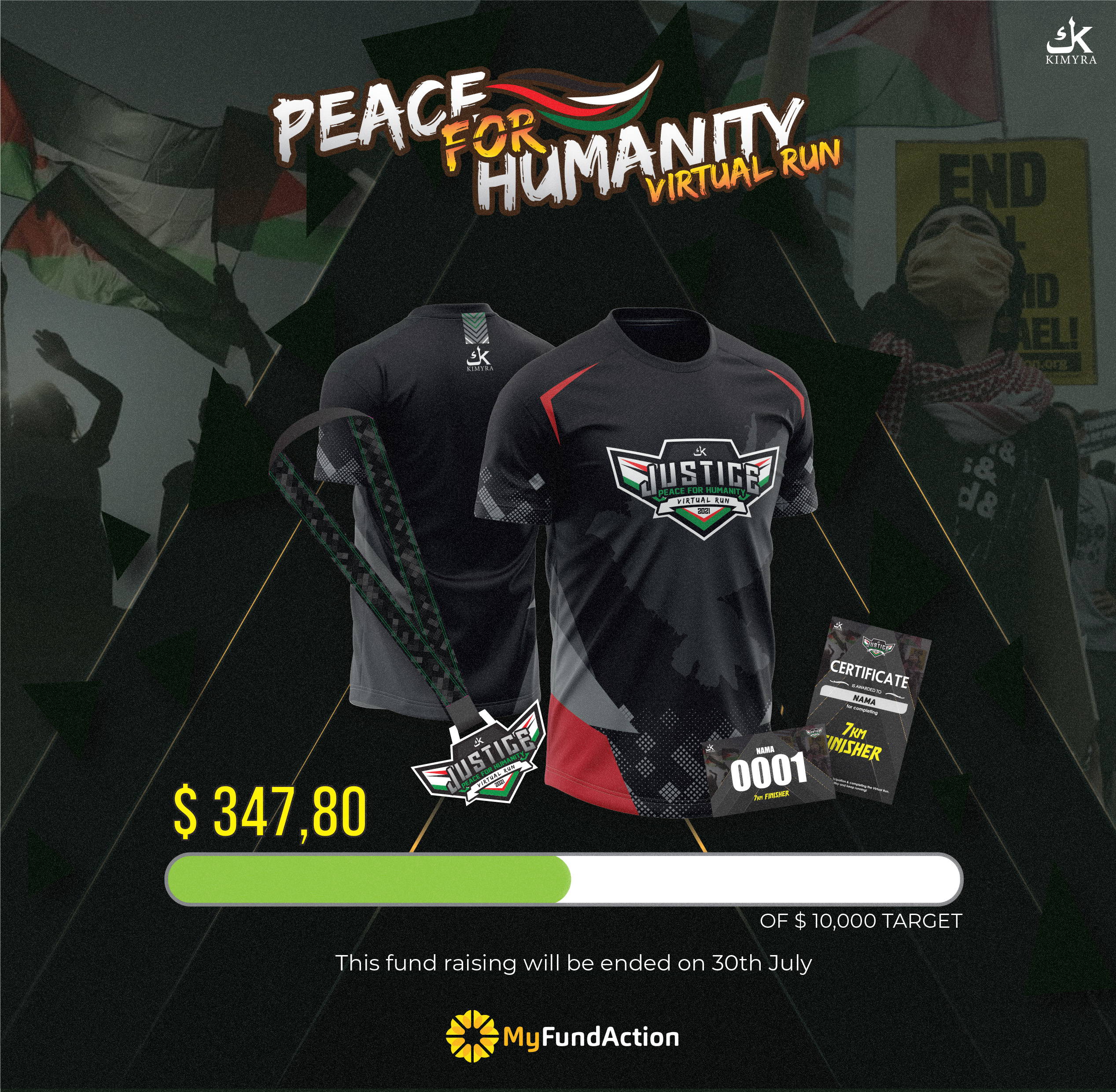 How to join this Virtual Challenge event? - Simple!
1. Choose which entry package preferred.
2. IMPORTANT! Check out & make payment through Paypal (If you don't have Paypal account, you still can pay using paypal as "Guest")
Guideline: Checkout > Information > Shipping > Payment > Paypal.
3. We will email your e-Bib number within 7-14 days after registration.
4. Start your run within the given time.
5. You are free to do this challenge anywhere around the world. You can run, swim, rowing or any distance-based sport, indoor or outdoor.
6. Record your activity using Apps like Nike+, Garmin Sports, Strava, Runkeeper or any Apps that able to record distance and time.
7. You can submit your completed challenge (15km) with screenshot of your activities in our Google Form provided in e-bib's email.
8. Challenger packs and medals will be sent after you complete the Virtual challenge.
9. DONE! Easy right? :)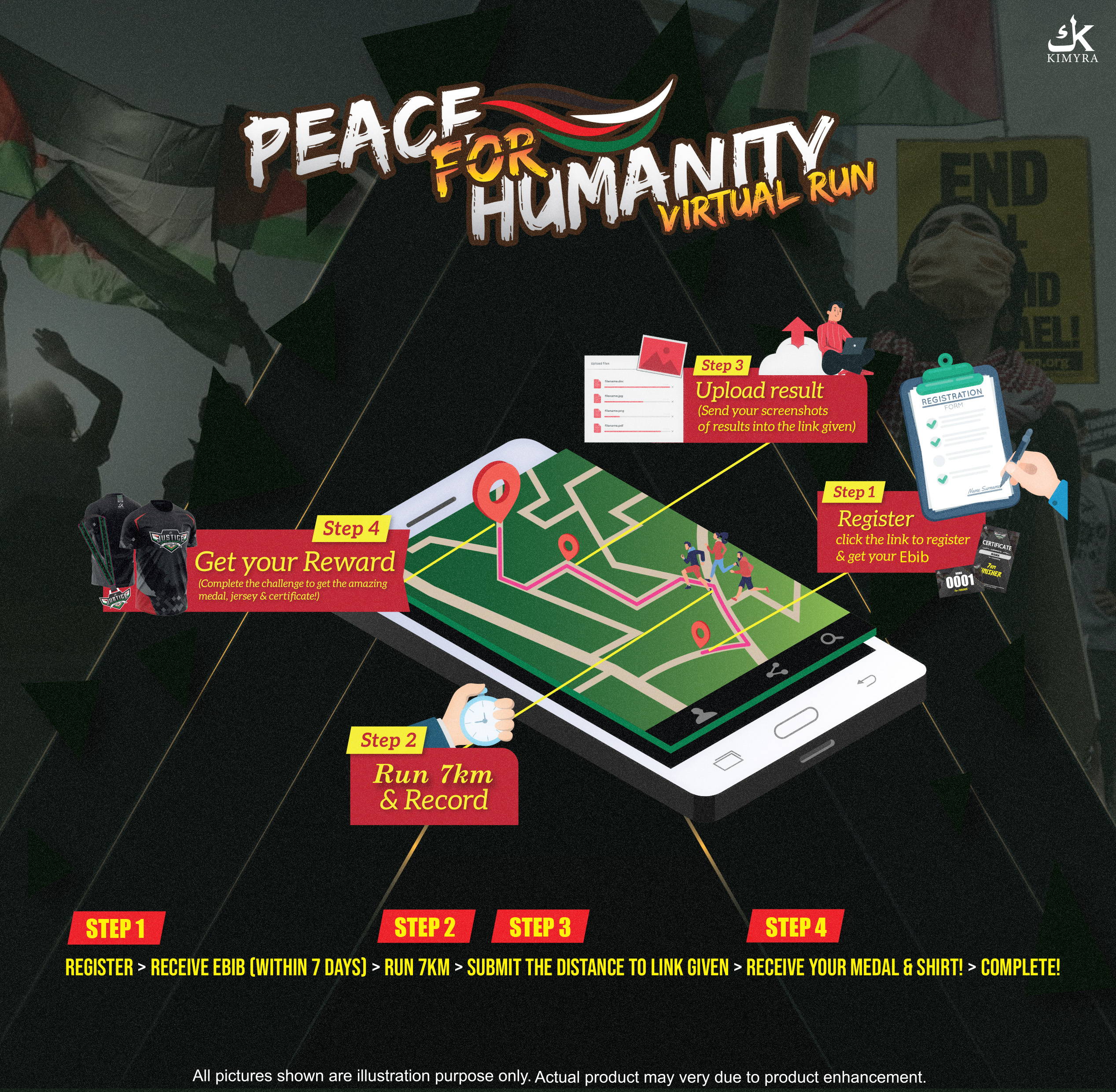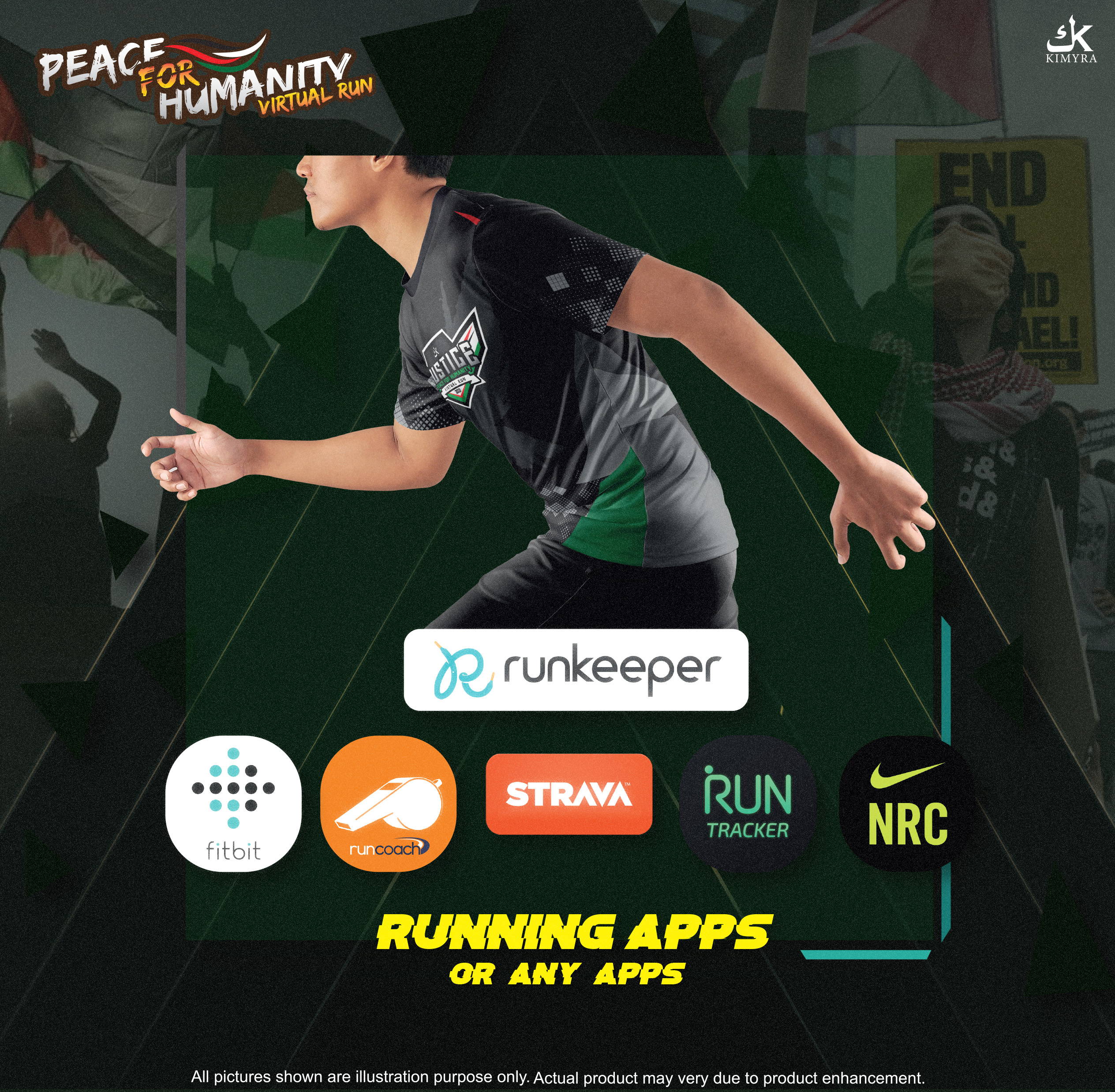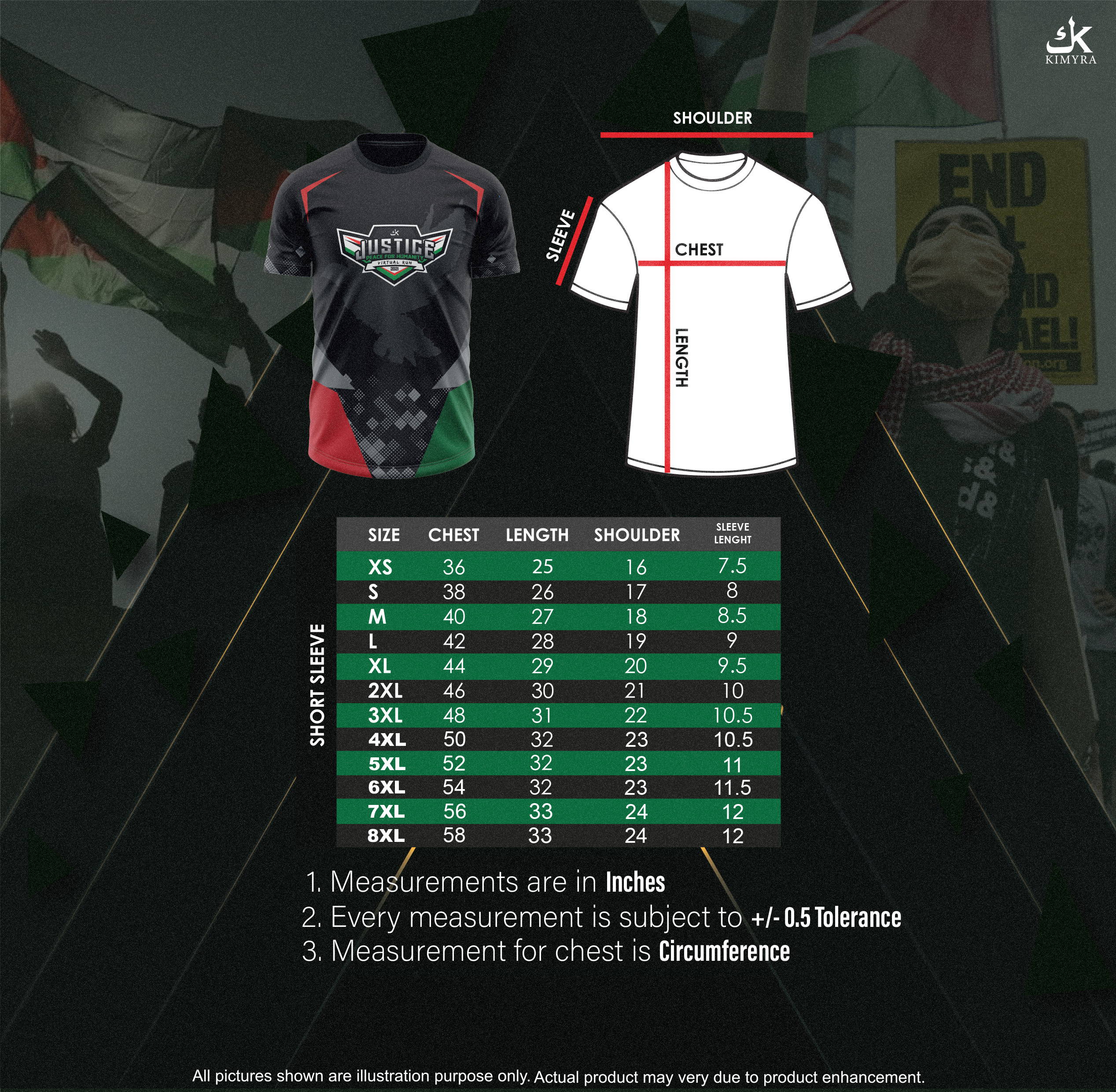 You are recommended to make payment through Paypal. If you don't have Paypal account, you still can use it 'As Guest'.
Enter the Peace For Humanity Virtual Run Today!

Can we accumulate the distance on different days and different activities?
Who will get my donation?
A percentage from the entry fee will be donated for charity through MyFundaction to P4lest!ne. We also will use the donation to aid people affected by the pandemic.
The medals costs money for the finishers?
You'll need to pay for an entry to join the challenge and get the medal upon completion.
Do you ship the medals & runner packs worldwide?
Would walking counts, or running indoor on a treadmill?
Our challenges can be completed by any type of exercise that can be converted into distances or any distance-based exercise (running, walking, cycling, swimming, rowing, or any combination of these) both indoor or outdoor.
Are there any deadlines or can I take as much time as I need for this challenge?
You can set your own deadline, based on your fitness goals. You can set it to 1 week or up to 5 months maximum.
What if I can't finish the Challenge in 5 months?
If you failed to finish it within your chosen timeframe, the medal will not be shipped to you. So, try your best to finish the distances within time :)
But no worries, we understand your situation. Not everyone have the same free time, or health to complete the challenge. So we will still send to those who didn't finish.